One of the funniest comedy sketches ever, in my opinion, takes place in the Marx Brothers film "Cocoanuts," in which the term "viaduct" gets confused with "Why a Duck?"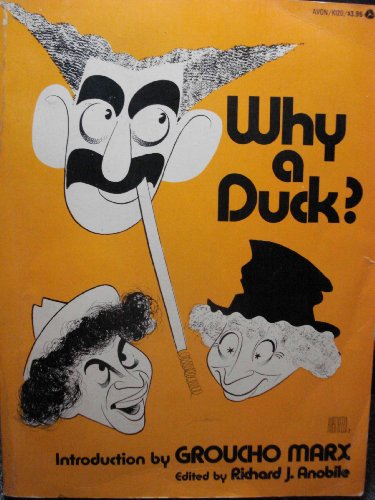 Some of you are probably asking a similar type of question about why I want to buy a drone for our travels.
Here are several reasons I want to buy a drone:
Taking spectacular aerial photography

Engaging in commercial endeavors, including real estate and industrial surveillance

Learning a great hobby for someone who never got around to being able to get a private pilot's license
I have been researching this topic or some time now. Of course, asking the right questions is the first step in research. Here are mine:
How do you learn to fly a drone?

How difficult is it?

What does it take to become an FAA licensed drone pilot, and is it necessary and worth it?

What type of drone should we buy?

Is it best to start off with a cheaper drone to learn with, or should we jump in immediately and buy the drone of our dreams?

Some drones are fold-able and can easily fit into a backpack, while others are designed more for transporting in their own hard case. Which is best for my situation? (In fairness, I need to point out that I am still exploring which drone to buy, but I am leaning toward a DJI drone, which I will talk about later in this blog.)

Since we are planning on travelling to Mexico, as well as other places, can we fly our drone in these countries legally, and if so, what are the restrictions, if any?
The following article is up-to-date and gives plenty of good advice if you are planning on taking a drone to Mexico. Click here to read this very good article (Taking Your Drone To Mexico ? What To Know Before You Go). I also recommend signing up for their newsletter, which I did.
You can find tons of information all over the internet about this topic. Most of it is free, but if you plan on becoming an FAA licensed pilot, you will be spending some money on training materials and paying $150 to take the test. Basically, if you are intending on flying small toy drones and those that weigh less than half a pound you will be exempt from registration and licensing requirements.
Since I intend on doing more serious photography, I will be getting licensed as soon as possible. Having been through the outline of the test and some of the materials, I can assure you that it is excellent information and well worth the time and effort to study.
One other thing I have found out in my research is that the more expensive drones, such as those manufactured by DJI, have more sophisticated software and hardware, and because of that they are, in my view, more idiot-proof than simpler and cheaper models.
For example, some cheap models will not do anything when they are running out of battery power and may simply fall out of the air without warning, even over water or power lines or in trees. Not a good idea.
But even if we decide to buy a DJI, which package do we need and where should we buy it? What accessories do we need? The picture below is an example of a DJI package you can buy on Amazon. You can click it to see what it includes. They offer many more combinations as well at many price points.
As we continue our research, we will decide what drone will be best for us. Then we will start actually flying!
We will be posting more information, pictures and videos as we continue this process. Stay tuned for our next drone blog.