Is Queen Victoria my great-great-great-great Grandmother? Possibly. I'm giving this bit of family history to the main character of my work in progress, Whiskey for Tea.
The story goes that one of Q.Vicky's sons, Bertie's (Edward VII or "Edward the Carcasser") illegitimate sons was given an inheritance and set out for the gold fields of California. On his travels thorough the U.S., his riverboat stopped in Ft. Smith Ark. and this guy got into a card game.
Yup. He lost everything. So he stayed in Ft. Smith and married and had children (I knew my Great Granddaddy, who was supposedly his son. Didn't know the story back then, so never talked with him about it. So that's the story.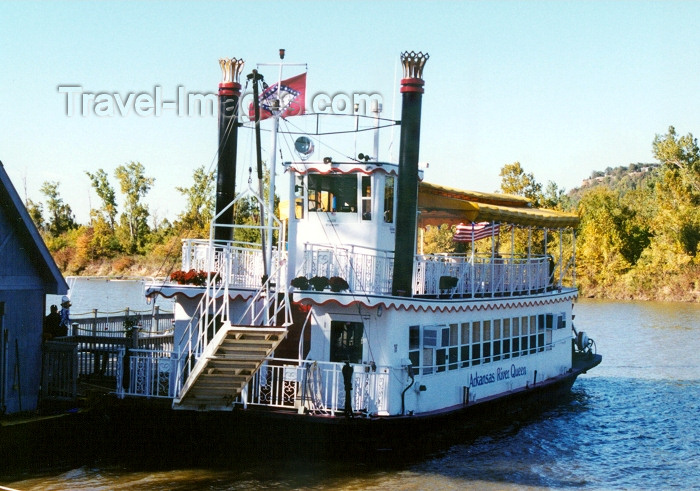 Riverboat at Ft. Smith, Ark.
I just stumbled onto a treasure trove of Queen Victoria photographs and will share some here. My book takes place in 1867.
This is Queen Victoria as we think of her.... .This photograph was taken in

1887, 20 years after my book takes place.
Victoria in

1854, in Scottish dress. My book takes place at the royal castle in Scotland, Balmoral.
A Portrait Group of Queen Victoria with Her Children Painted circa 1865 by John Callcott Horsley. This picture was taken two years before my book is set. It almost certainly exaggerates her slimness. She had given birth to nine children by then.
Queen Victoria on 'Fyvie' with John Brown at Balmoral - 1863. John Brown does have a part to play in my book. Was he her lover, her husband, or her medium?
carte de visite of Queen Victoria, published in 1887 by Charles Knight, titled "Her Majesty's Gracious Smile"
I love this picture. It humanizes her. It was taken 20 years after my book takes place.
This picture could have been from around the time of my book or up to 15 years later, but the dog will be in my book.
Queen Victoria and Sharp - Date Unknown. There is a stone memorial to Sharp and the inscription is as follows: "Sharp, the favorite and faithful Collie of Queen Victoria from 1866 to 1879. died now 1879 aged 15 years" at Windsor.